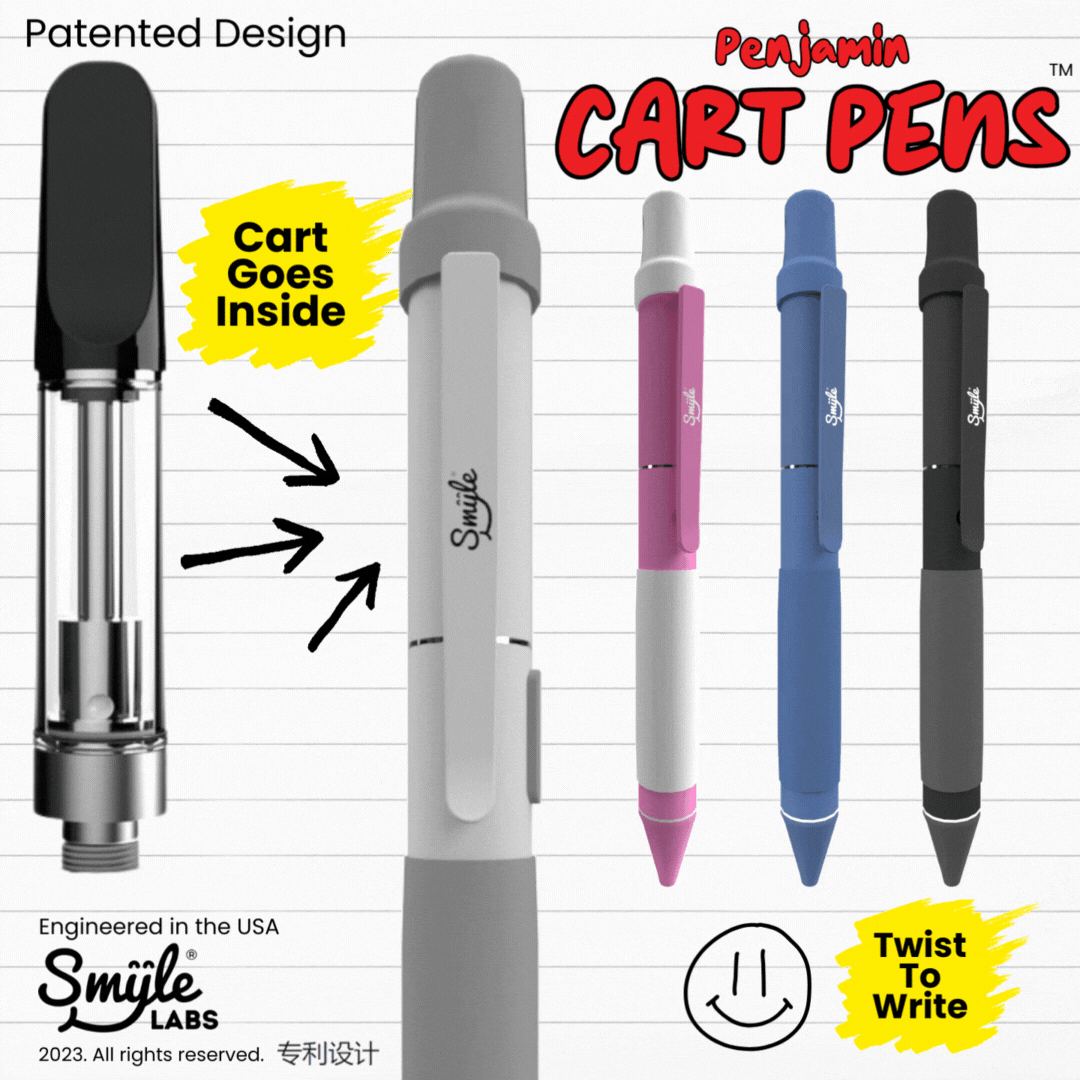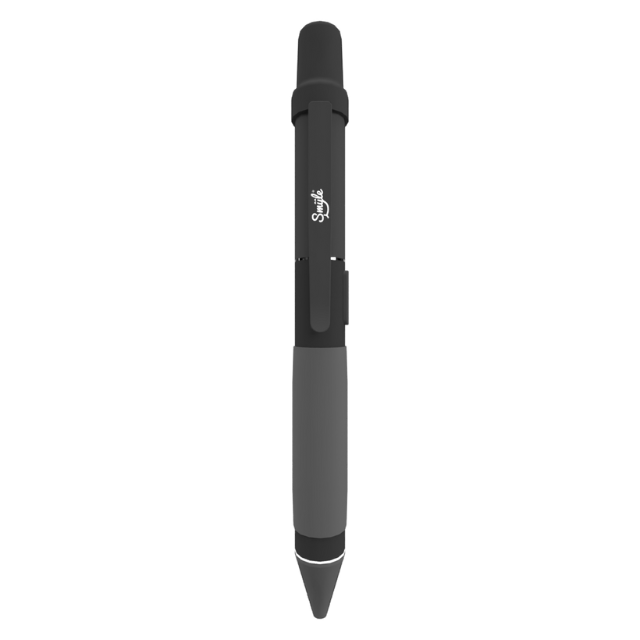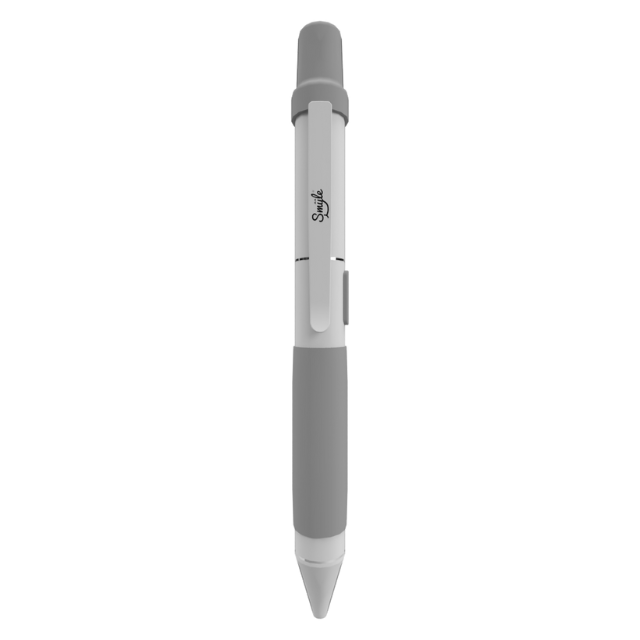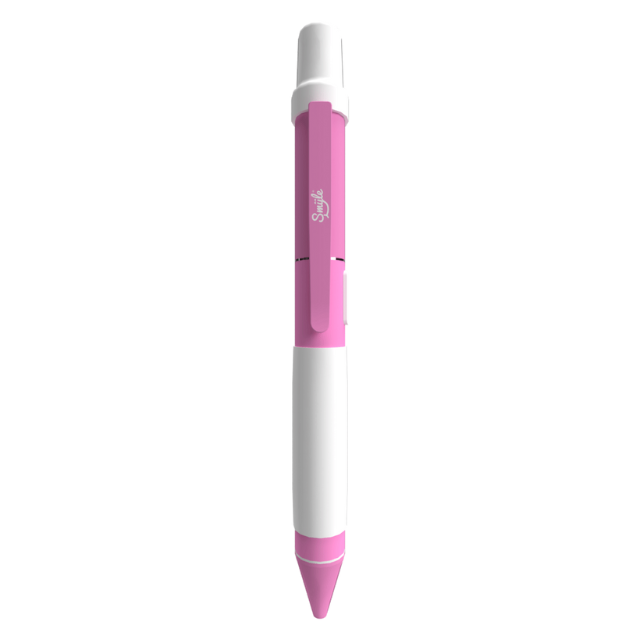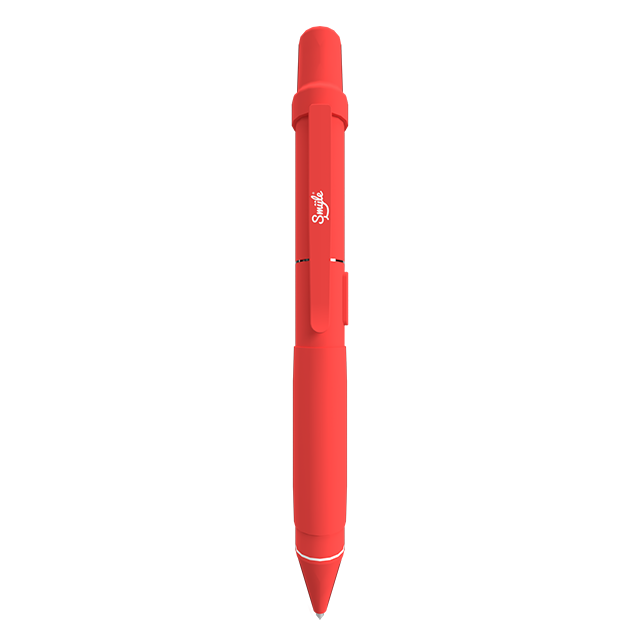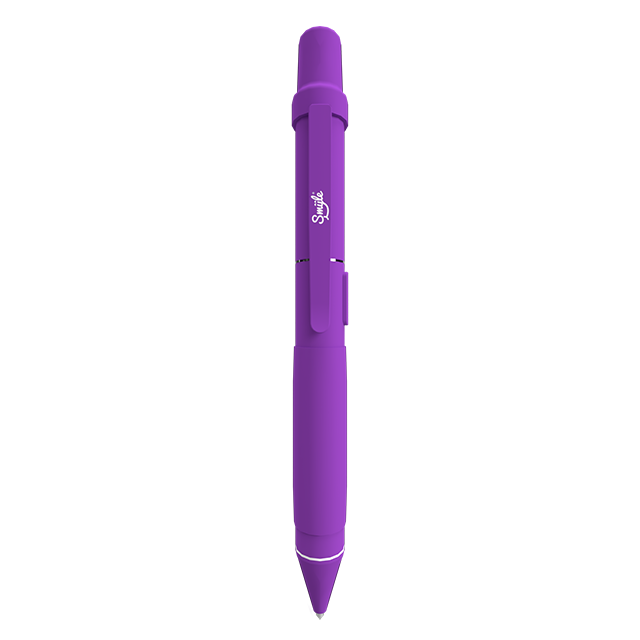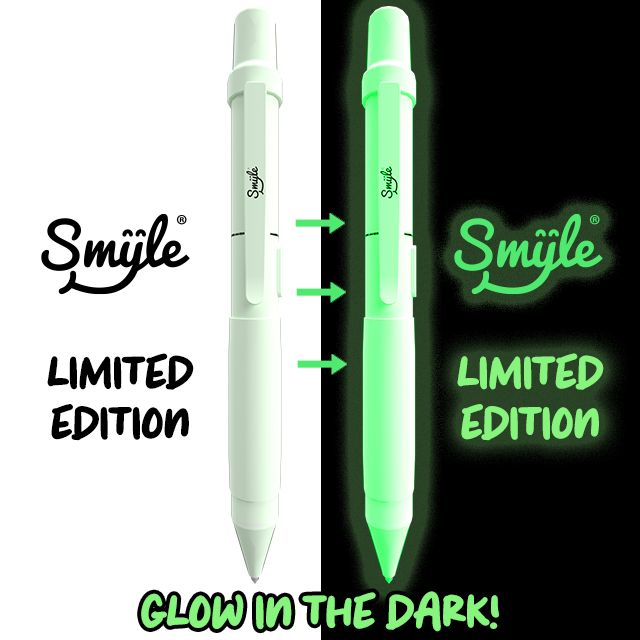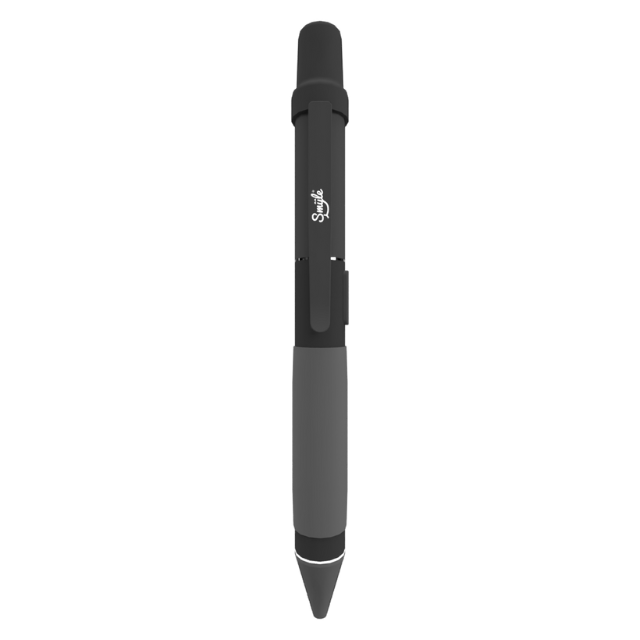 The Penjamin Cart Pen a low-key writing pen and aromatherapy battery built in one! The Smyle pen is built with a high-performance cartridge battery designed to provide a seamless aromatherapy experience. This Penjamin is compatible with both 1g and 0.5g cartridges (not included) and is made of high-quality materials, that looks and feels premium. Adjust the voltage to tailor your sessions to your preferences, and use the preheat function for optimal performance.
What truly sets the Penjamin Cart Pen apart is its dual function — it also works as a writing pen. This added feature enhances its portable nature and adds a layer of convenience, making it a perfect choice for on-the-go use.

Key Features:
Low-key pen design that writes with ink


High-performance 510 cartridge battery

Adjustable voltage for tailored usage

Preheat function for optimal performance

Rechargeable Micro-USB wire (included)

Experience the fusion of style, subtlety, and performance with The Cart Pen by Smyle Labs™. Please note: the Cartpen is not a tobacco item and is for aromatherapy purposes only.

Faqs
reviews
Buy Now
Free nationwide shipping (2-5 days)
Free & easy 30 day returns